VETERAN Coach De Oliveria Might Take Up Chapelton's Call Up
2 min read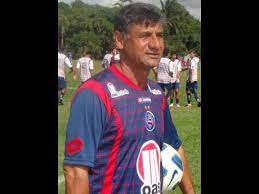 He is pleased with the club's structure but he needs some time to consider whether he will take up the JPL offer
The Chapelton Maroons football club recently offered former Reggae Boyz coach Clovis de Oliveria a deal. If he signs, he will join the Jamaica Premier League (JPL) club based in Clarendon.
Clovis, who is from Brazil, received an invite from the president of Chapelton Maroons Michael Scott before finally landing in Jamaica last week. While at the club, he familiarized himself with the team staff and players, inspected club facilities while refamiliarizing himself with the local scene. He disclosed that he looks forward to coaching in Jamaica again as he is passionate about it.
All the same, De Oliveria explained that he is pleased with the club's structure but he needs some time to consider whether he will take up the JPL offer or not. This he revealed before flying back to Brazil on Monday.
According to Chapelton's technical director Lenworth Hyde, the club could gain a lot from De Oliveria.
The Brazil-based coach led the Jamaican national team between 2000 and 2001. He later guided the team to the Japan/Korea 2002 World Cup qualifying campaign. However, a disappointing loss of 0-1 to Honduras cost him the tournament.
A month later, the team travelled to the USA to play against the host country but were beaten 2-1 and thus kicked out of the campaign. They were ranked second-last in the standings.
In addition, back in 1999, the Brazilian led the under-17 national team to their debut World Cup. He attended the Sunday match at the Anthony Spaulding Sports Complex between Chapelton and Arnett Gardens in which the former lost 5-0 to the latter. Chapelton currently have 7 points and are placed eighth in the standings.
About Author