Williams Quits From His Position as Tivoli Gardens Head Coach
1 min read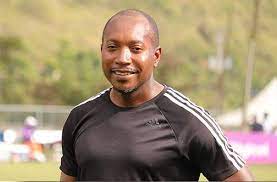 It's Most Likely That He was Fired or Resigned Because of Poor Results
Phillip Williams has stepped down as head coach of former Jamaica Premier League (JPL) champions Tivoli Gardens. This news comes only one week after taking a leave of absence from the post.
Earlier this week, Technical Director Glendon "Admiral" Bailey rubbished talks about Williams leaving his post after missing the last two JPL matches.
However, Williams confirmed with Radio Jamaica Sports on Thursday that he is no longer apart of the West Kingston club.
Williams was put in charge of Tivoli Gardens at the start of the 2019-20 season and led Tivoli to third place in the JPL last season.
The head coach has previously complained about his team's inability to convert their chances into goals.
He was especially irate after they played a 1-1 draw with Montego Bay United in the Jamaica Premier League match at the UWI-JFF Captain Horace Burrell Center of Excellence.
Tivoli Gardens is currently sitting in eighth position in the Jamaican premier league. Their last game was against Humble Lions and it ended in a 1-1 draw.
The team has now gone for five matches without winning. It's most likely that he was fired or resigned behind closed doors because of poor results.