World Champion Lyles Preparing To Compete In Racers GP
2 min read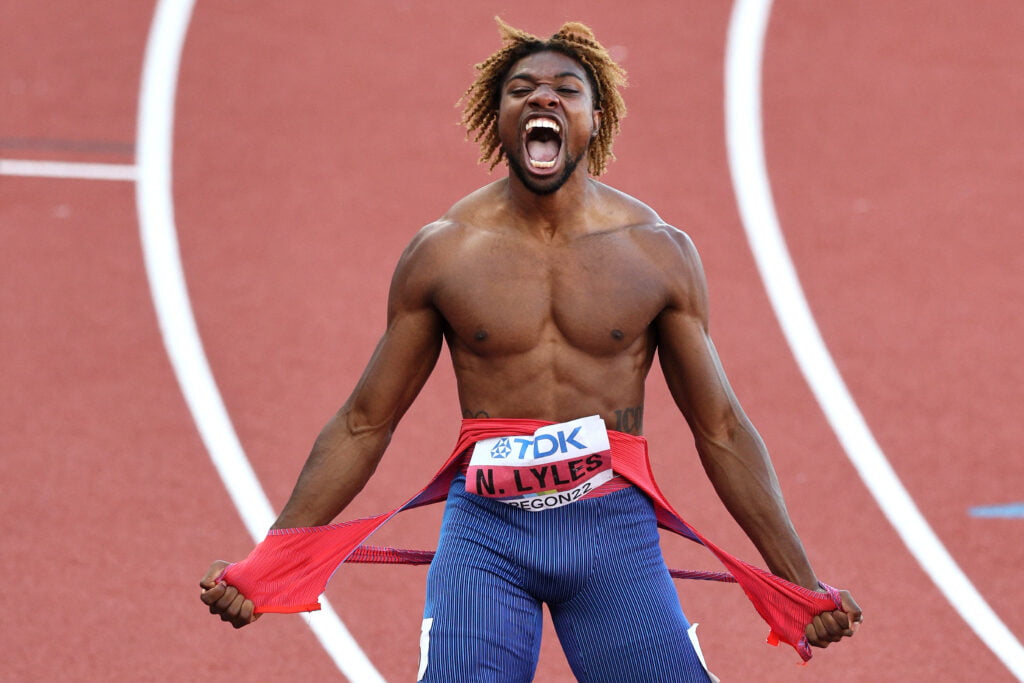 Many analysts have predicted that Lyles is the man that is most likely to break Usain Bolt's 200m world record
American World Champion Noah Lyles is preparing to compete in the upcoming Racers Grand Prix tournament. The event is expected to happen at the National Stadium.
The flamboyant sprinter will be a major draw at the June 3 event, he will be representing USA in the men's 200m. Noah Lyles made a name for himself after he won the gold medal in the World Athletics Championships.
Many analysts have predicted that Lyles is the man that is most likely to break Usain Bolt's world record. The Jamaican superstar set an unmatched time of 19.19 seconds in the 200m race. Bolt achieved this fete while competing in the 2009 World Championships.
The last time Lyles competed in the Racers GP was in 2018 when he secured the second position in 100m.
Lyles has been enjoying a brilliant this season and he will be hoping to secure his third-straight 200m World Championship. This year's event will hosted by Budapest, Hungary in August. He is coming from winning the 2022 tournament in Eugene, United States and the 2019 event in Doha, Qatar.
However, the American recently lost in a 100m race after he was outclassed by his countrymate Christian Coleman. Lyles will be facing off against some tough opponents on June 3. Some of his competitors will include Jamaica's Rasheed Dwyer, Canadian World Championships relay gold medalist Brendon Rodney, and Zharnel Hughes; the 200m European Championships winner.
The event will also feature Lyles' brother Josephus, Jamaica's Nigel Ellis and Panama's Alandon Edwards.
About Author