Anderson's Hat Trick Helps Cavalier Beat Tivoli
2 min read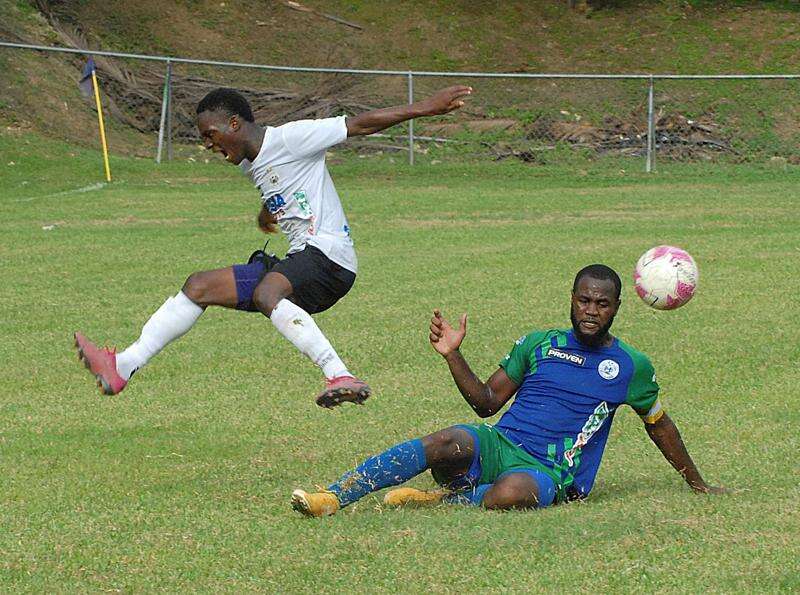 Cavalier's 16 points puts them slightly behind Mount Pleasant who have 20
According to Rudolph Speid, the head coach of Cavalier FC, forward Collin Anderson who scored a hat trick during their 3-0 victory over Tivoli Gardens in their Jamaica Premier League (JPL) match still has a good chance of improving himself. The game happened yesterday at the Anthony Spaulding Complex.
The 23-year-old Anderson netted two goals during the first half before scoring another towards the end of the second half thus making his debut top-tier hat trick. This not only placed him among the league's top scorers but also made Cavalier reach 16 points and rise to position 2 in the standings. Speid commented that Anderson is developing into one of the best Jamaican prospects.
During the early minutes of the match, Tivoli seemed to dominate but they lacked a cutting edge. 25 minutes into the game, Cavalier took the lead thanks to Anderson's effort at the back post. Cavalier then prevailed over their opponents and Anderson took advantage of a loose ball to net a second goal just before half time thus giving Cavalier a 2-0 lead.
During the second half, he nearly scored a hat trick but couldn't get past goalkeeper Kewong Watkins. Nonetheless, he managed to score a few minutes later when he maneuvered and made it past Watkins thus making the hat trick.
According to Tivoli FC's head coach Jermaine Johnson, their defence unit made several mistakes. Cavalier's 16 points puts them slightly behind Mount Pleasant who have 20. They have one more point than Harbour View who have 15. Tivoli's 6 points place them at position 9.
About Author