Battle for Promotion Intensifies: Matchday 12 Preview of Jamaica National Tier II Football Competition
3 min read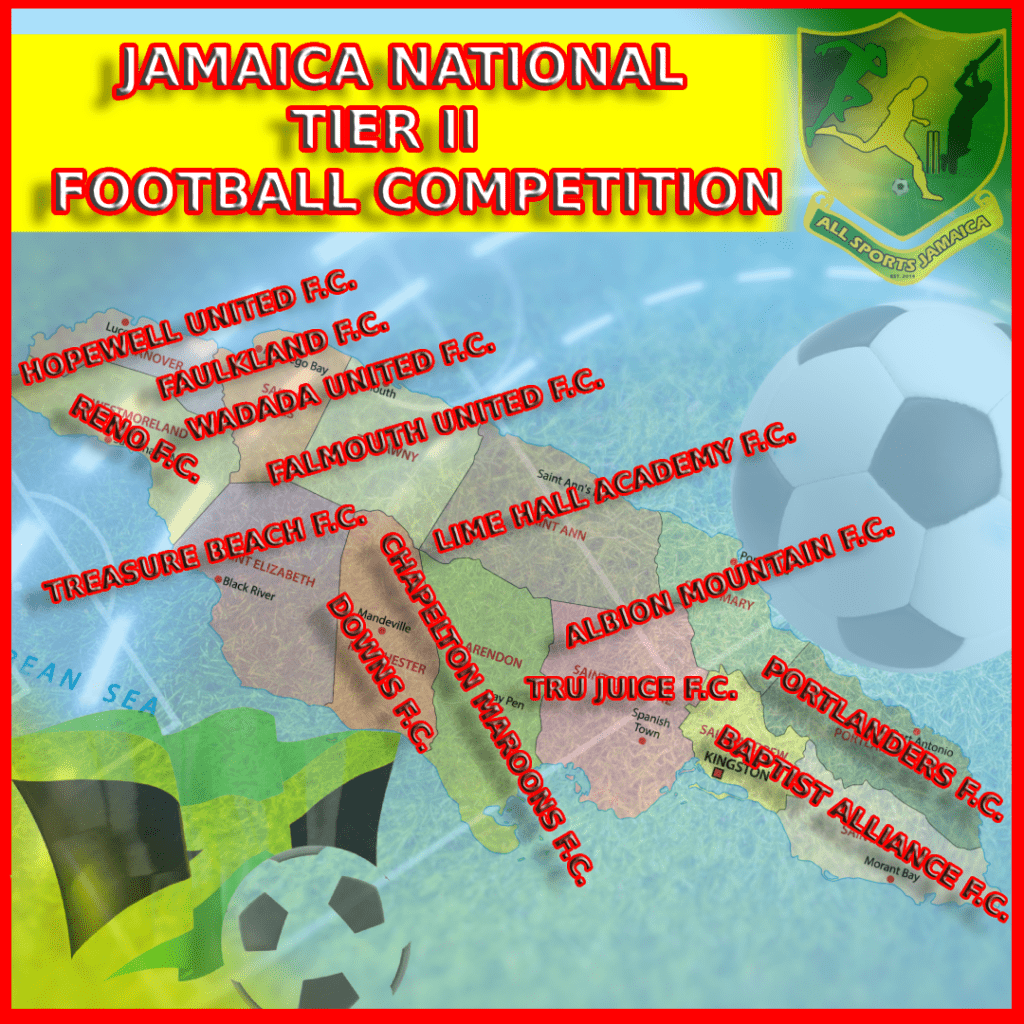 The Race for Promotion: Matchday 12 Preview of Jamaica National Tier II Football Competition
In the thrilling race for promotion to the Jamaica Premier League, the Jamaica National Tier II Football Competition is heating up as only two matchdays remain. The current league leaders, Treasure Beach F.C., are determined to maintain their position at the top of the table, while Racing United F.C. is hot on their heels. The upcoming Matchday 12 fixtures promise intense battles that will have a significant impact on the final standings.
Treasure Beach F.C., sitting comfortably at the summit with 28 points, will face a tough challenge from Hopewell United F.C. Hopewell United will be eager to cause an upset and disrupt Treasure Beach's title ambitions. Both teams will leave no stone unturned as they fight for crucial points.
Racing United F.C., just two points adrift, will clash with Reno F.C. in a highly anticipated showdown. Racing United's attacking prowess and solid defense have been the keys to their success so far. However, Reno F.C. is not to be underestimated, as they have shown their ability to produce remarkable performances. This encounter promises to be a battle between two determined sides.
Browns Town F.C. and Wadada United F.C. will lock horns in a match with playoff implications. Browns Town, currently in contention for a playoff spot, will aim to secure a victory and strengthen their position. On the other hand, Wadada United will be looking to play spoiler and disrupt their opponent's plans.
Downs F.C. will face a stern test against Albion Mountain F.C. Downs will be desperate to secure points and improve their standing in the competition, while Albion Mountain will be determined to bounce back from recent setbacks and regain their winning form.
Baptist Alliance F.C. and Portlanders F.C. will battle it out in a match that could have significant implications for their respective league positions. Both teams will be eager to claim victory and climb the standings as the season nears its conclusion.
Tru Juice F.C., another team in the hunt for a playoff spot, will face a tough challenge against Falmouth United. Tru Juice will need to showcase their best performance to secure the vital points needed to maintain their position in the top four.
In an intriguing matchup, Lime Hall Academy F.C. will go head-to-head against Meadforest F.C. Both teams will be eager to make a statement and improve their chances of securing a playoff spot. Expect an intense battle between two determined sides.
As the competition reaches its climax, the stakes are higher than ever. The top four teams at the end of the regular season will advance to the playoffs, where the finalists will earn promotion to the prestigious Jamaica Premier League for the 2023/24 season. With only two matchdays remaining, every point matters.
Stay tuned to allsportsjamaica.com for the latest scores, updates, and analysis of the Jamaica National Tier II Football Competition. Exciting times lie ahead as the battle for promotion intensifies and dreams are on the line.
About Author