Racing United Maintains Dominance: Matchday 11 Recap of Jamaica National Tier II Football Competition
3 min read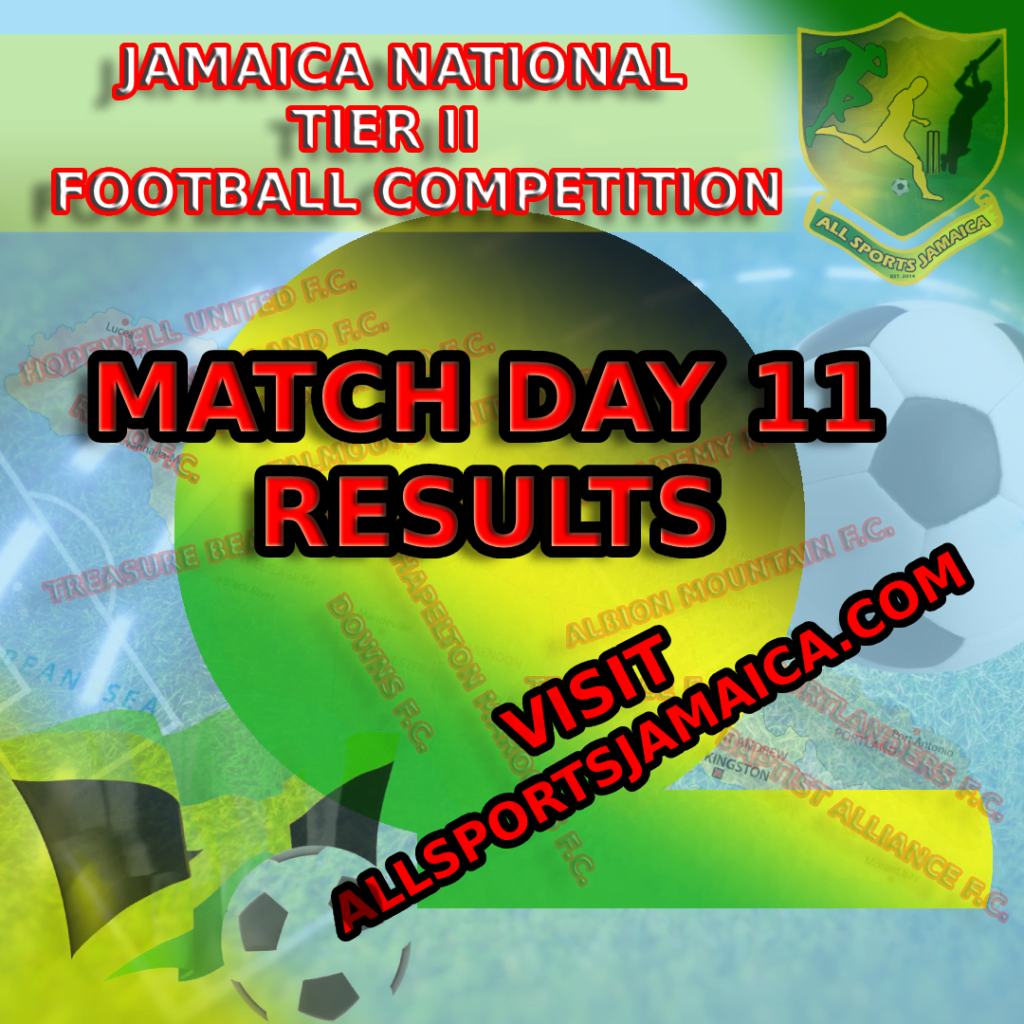 Racing United Continues to Shine, while Treasure Beach Makes a Statement
In an action-packed Matchday 11 of the Jamaica National Tier II Football Competition, Racing United F.C. showcased their dominance on the field, while Treasure Beach F.C. made a significant statement with their performance. The matches played on June 7th, 2023, brought intense competition and thrilling moments for fans and spectators alike.
At Albion Mountain F.C.'s home ground, Treasure Beach F.C. displayed their prowess with a convincing 2-0 victory. The visiting team showcased their attacking prowess and solid defense, securing three vital points in their quest for the top spot. This impressive win solidified Treasure Beach's position as a formidable contender in the league.
Reno F.C. left no room for doubt as they overwhelmed Wadada United with a commanding 6-1 triumph. Reno's attacking prowess was on full display, as they showcased their ability to find the back of the net with ease. This comprehensive victory further solidified Reno's position in the top half of the table.
In another captivating match, Racing United F.C. continued their relentless form by defeating Hopewell United with a resounding 4-0 scoreline. Racing United's attacking trio mesmerized the opponents' defense, scoring goals at regular intervals. This victory further solidified Racing United's position at the top of the league, as they extended their lead over the chasing pack.
Browns Town F.C. showed their determination by securing a hard-fought 1-0 victory against Portlanders F.C. In a tightly contested match, Browns Town managed to find the breakthrough and held onto their lead until the final whistle. This victory provided a much-needed boost for Browns Town, propelling them up the table.
Falmouth United displayed their resilience by securing a 3-1 victory against Baptist Alliance F.C. Falmouth's attacking prowess and well-organized defense proved too much for Baptist Alliance to handle. This win will serve as a confidence boost for Falmouth United as they look to climb higher in the standings.
Meadforest F.C. continued their impressive run with a 2-0 victory over Downs F.C. The league's leading scorer once again found the back of the net, contributing to Meadforest's triumph. With this win, Meadforest strengthened their position near the top of the table, keeping the pressure on Racing United.
In a tightly contested match, Lime Hall F.A. and Tru Juice F.C. settled for a 1-1 draw. Both teams showcased their skill and determination throughout the game, but neither could find the decisive goal. The draw allowed both teams to earn a valuable point in their quest for higher league positions.
As the competition reaches its halfway point, Racing United F.C. continues to set the pace, displaying their dominance with exceptional performances week after week. However, Treasure Beach's recent victory against Albion Mountain F.C. has put them firmly in the title conversation. With thrilling matches and unexpected results becoming the norm, the Jamaica National Tier II Football Competition promises more excitement in the coming weeks.
For more scores, updates, and upcoming fixtures, visit allsportsjamaica.com, your go-to source for comprehensive coverage of the Jamaica National Tier II Football Competition.
About Author