Blue Vinyl Proves Too Good for Antomica in Jamaica St Leger
2 min read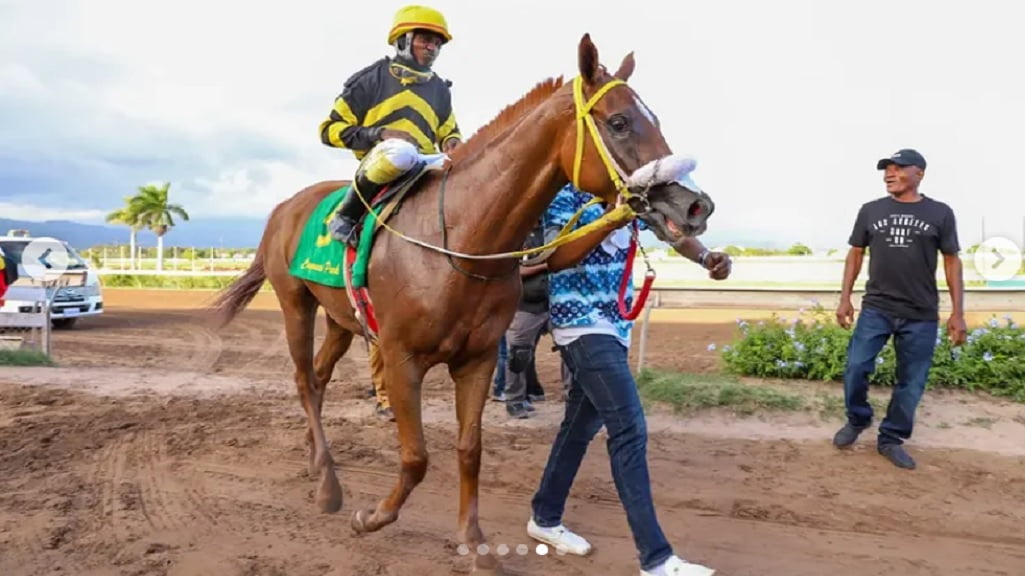 Blue Vinyl Won the Recent Battle of the Sexes at Caymans Park.
Blue vinyl won the recent battle of the sexes at Caymans Park. He outdid 1-5 favorite ATOMICA in the 10 -furlong St Leger to remain on course for triple crown honors. He challenged the filly from three furlongs out and had her covered after Dane Dawkins made his move.
The title-chasing jockey Dane Dawkins closed a scintillating four-timer at the Caymanas Park on Saturday and won in the six and a half furlong Information and technology Department Cup abroad with a score of 7-1.
Dawkins, who made his move home, had won four of the last events, beginning with FLIGHT TIME in the seventh before raping up the program with a hat-trick- D HEAD CORNERSTONE, PRINCE MARSHALL and JORDON REIGN'S.
However, Blue Vinyl came from the corner traveling stronger with Raddesh Roman. Vinyl caught the filly a furlong and half-out win by four and a quarter length in two hours, seven minutes, and three seconds. The championship was an excellent win for the team as Blue proved he was too good.
Bred by identity- Bluefield, Blue Vinyl, who won the 2000 guineas by almost ten lengths on June 5, will pursue to become Jamaica's 13th Triple Crown winner in the 12 furlongs Jamaica Derby on August 6.
However, Robert Pearson and Reyan Lewis combined for a jockey-trainer two-timer on the 10-race card, WILL THE CONQUEROR, OUR ANGEL, in the 6th and 8th races, respectively.
Philip parchment also rode the two winning fillies, opening the card abroad JJTHESTRIKER before returning to win abroad AWESOME PRINCE in the third place.
Blue Vinyl also provided Raddesh Roman with his first classic winner as he has an epic clash in next month's 10-furlong St leger with the undefeated filly who won on Saturday.
Roman requested Blue to run at home rivals on Sunday during the 2000 guineas at Caymanas Park.
The racing will continue during the weekend with a Saturday-Sunday meet.
About Author