Imram Hall Thanks His Family for Helping Him Achieve the First Medal at Pan Am Champs
2 min read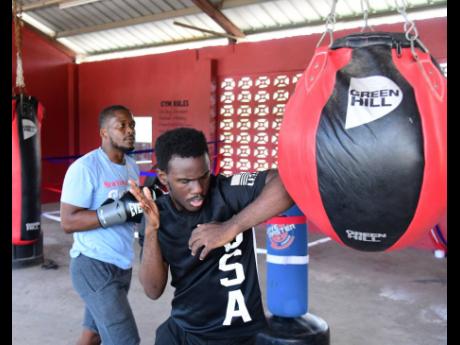 He Said that his Family Provided him with Finances to Participate in the Tournament
Imran Hall stated that his family was the main reason he won a medal for Jamaica at the latest Pan American Championships. The mixed martial artist said that his family offered him emotional and financial support.
He won bronze in the lightweight division, which amounted to 155 pounds. He also got the privilege to share the podium with Christina Galicia of Mexico, American Shane, who won gold, and Colombia's Tael Rodriquez, who got silver.
It was a big win for him, although he did not celebrate until his family and friends sent him congratulatory messages. He was slightly disappointed for not-winning goal.
He told reporters that he was so excited when family and well-wishers called to congratulate him. The messages from people excited and inspired him a lot. The excitement of his family and friends was because it was the first medal won in the Jamaica championship.
It was also Hall's first tournament since the outbreak of covid-19, which suspended all activities. Imran made his debut in the American championship in 2019, but he failed to proceed beyond the first round.
Later, he made an appearance in the second tournament but was in doubt due to a lack of financial support during the trip to Monterrey, Mexico.
According to Hall, his family enabled him to participate in the tournament as they provided him with the required finances. He also states that his family was behind his wins.
Hall laments that lack of funds was the main reason that restricted other local players from participating in this year's tournament. His main hope is that the government provides the necessary support, especially to the local players.
The support from the government will enable him and other players to participate in the next Pan American Championships and World championships. Thus, increasing the number of representatives from Jamaica.
About Author