Clash of Titans: Matchday 11 Preview of Jamaica National Tier II Football Competition
3 min read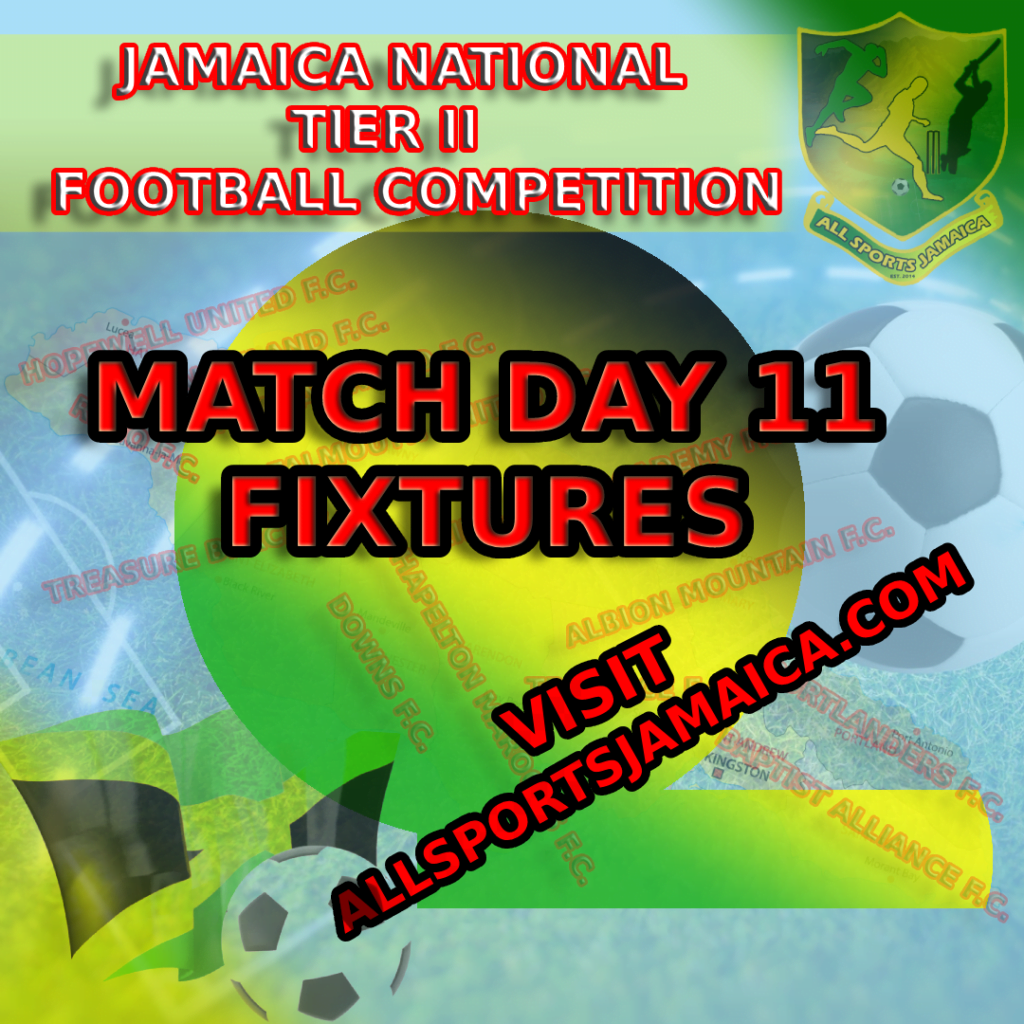 Exciting Encounters Await on Matchday 11
As the Jamaica National Tier II Football Competition enters its crucial phase, Matchday 11 promises to be an enthralling round of fixtures that will keep football enthusiasts on the edge of their seats. With each team vying for vital points to enhance their league positions, the upcoming matches are set to deliver intense battles and thrilling displays of skill and determination. Let's delve into the exciting matchups that await on this action-packed matchday.
Albion Mountain F.C. will face a stern test against the current league leaders, Treasure Beach F.C. In what promises to be a clash of titans, Albion Mountain F.C. will aim to halt Treasure Beach's relentless march towards the title. This encounter is likely to be a captivating affair, showcasing the talents of both teams and their hunger for success.
Reno F.C. and Wadada United are set to lock horns in a contest that holds significant implications for both sides. Reno F.C. will be eager to bounce back from recent setbacks and secure a crucial victory, while Wadada United will be determined to continue their positive run and climb up the league standings. Expect an intense battle as these teams vie for three valuable points.
The matchup between Hopewell and Racing United promises to be a highlight of Matchday 11. Racing United, currently sitting near the top of the table, will seek to maintain their impressive form and consolidate their position as serious title contenders. Hopewell, however, will be determined to play the role of the spoiler and disrupt Racing United's momentum. This clash has all the ingredients for a thrilling encounter.
Portlanders F.C. and Browns Town F.C. will engage in a competitive duel as they aim to make progress in the league standings. Both teams will be eager to secure a victory and build positive momentum going forward. Expect a closely contested affair as each side strives to outshine the other on the field.
Falmouth and Baptist Alliance F.C. will square off in a match brimming with excitement and competitiveness. Both teams will view this fixture as an opportunity to climb higher in the league and boost their aspirations for the season. Fans can anticipate a spirited battle as these sides go head-to-head.
Meadforest F.C. will take on Downs F.C. in a matchup where the former will be determined to assert their dominance. As Meadforest F.C. aims to remain in the title race, Downs F.C. will look to stage an upset and secure a much-needed victory. The clash promises intriguing storylines and intense action.
Lime Hall F.A. and Tru Juice F.C. will round off Matchday 11 in a contest that holds significance for both teams. Lime Hall F.A. will seek to defend their home turf and claim the spoils, while Tru Juice F.C. will be determined to maintain their winning streak. Expect an exhilarating showdown as these teams battle it out for valuable points.
Stay tuned to allsportsjamaica.com for comprehensive coverage, highlights, and analysis of the Jamaica National Tier II Football Competition. The upcoming matches are set to provide thrilling footballing action and unfold captivating storylines that will shape the destiny of the teams involved. Don't miss a moment of the excitement as the competition reaches its climax.
About Author