Clash of Titans: Meadforest F.C. Set to Take on Albion Mountain F.C. on Matchday 7
3 min read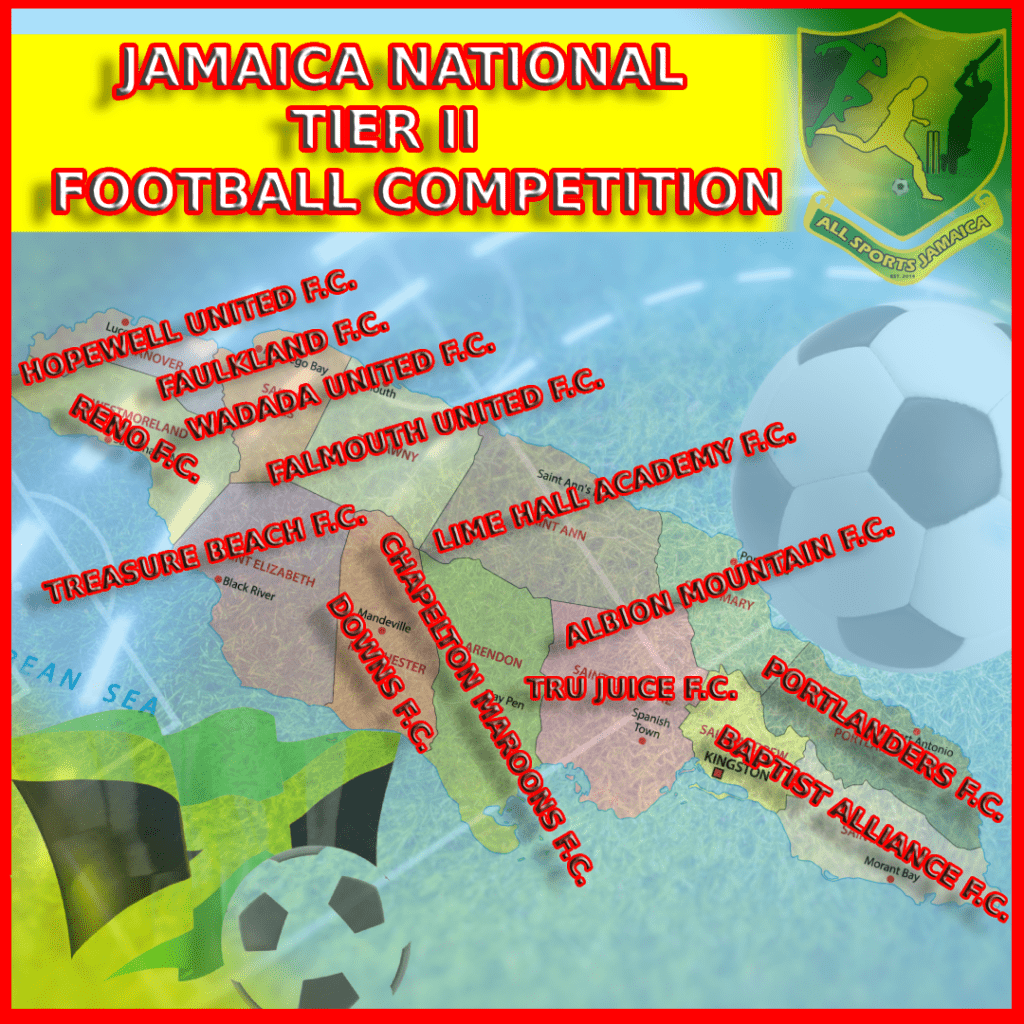 Matchday 7 Preview: Meadforest F.C. vs. Albion Mountain F.C. – A Battle for Undefeated Streaks
As the Jamaica National Tier II Football Competition enters Matchday 7, the anticipation and excitement are reaching new heights. The highlight of this matchday is the highly-anticipated clash between league leaders Meadforest F.C. and the resilient Albion Mountain F.C., who have been undefeated so far this season. This encounter promises to be a battle of the unbeaten, with both teams eager to secure a crucial victory.
Meadforest F.C., currently sitting atop the league standings, have been in scintillating form throughout the campaign. With an undefeated streak intact, they have demonstrated their title aspirations and dominant performances on the field. However, they face a stern test against Albion Mountain F.C., who have proven to be a formidable opponent, sitting in fourth place with an impressive record of three wins and three draws from their six games played.
Racing United F.C., despite a recent draw, remain a force to be reckoned with in the league. Known for their high-scoring displays, they will be determined to bounce back and reignite their goal-scoring prowess. Their upcoming clash against Baptist Alliance F.C., who are yet to secure a win this season, presents a prime opportunity for Racing United to showcase their attacking prowess and secure a convincing victory.
Meanwhile, Treasure Beach F.C., who have only suffered a single defeat thus far, will aim to continue their successful run when they face the inconsistent Browns Town F.C. In search of consistency, Browns Town will be hoping to build on their recent draw against Racing United and pose a challenge to the in-form Treasure Beach side.
Matchday 7 promises thrilling encounters across the board, with each team battling for crucial points and aiming to improve their positions in the league standings. The competition is fierce, and the fight for promotion is heating up as the season reaches its halfway mark.
Stay tuned to allsportsjamaica.com for comprehensive coverage of Matchday 7 and beyond, including live scores, standings, and exclusive insights into the National Tier II Football Competition.
Remember to visit allsportsjamaica.com for the latest updates on the National Tier II League.