Ferguson Says JC Have Not Reached Their Full Potential
2 min read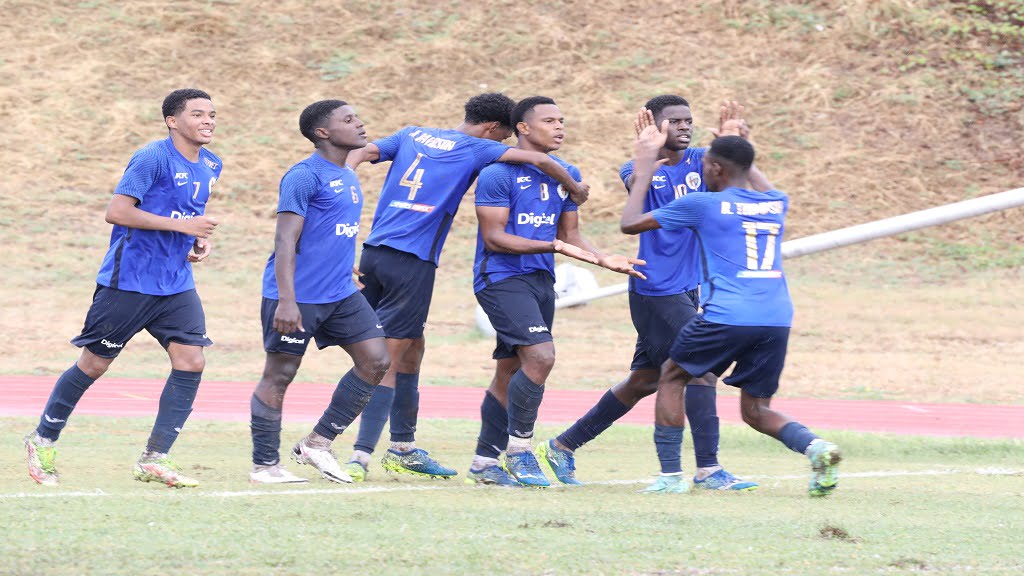 He explained that he does not want the team to relax and feel secure since this kind of attitude can lead to a decline
According to the head coach of Jamaica College (JC) Football Club, Damion Ferguson, his team has not reached its peak despite outperforming all their opponents. However, he stated that the team will soon reach their full potential in the ISSA/Digicel Manning Cup.
Yesterday's game between JC and Holy Trinity at Asheheim Stadium saw the former team beating the latter 9-0. This victory made JC retain first place in Group B while also proceeding to the second round.
JC player Kevaughn Wilson topped the scoreboard netting three goals in the 6th, 32nd and 45th minutes. Dahmani Berthier also contributed to the score in the 34th and 51st minutes. The other goals were scored by Jahmarly Bennett, Alecc Benny, Shaheim Pratt and Jaheem Frazer in the 54th, 60th 90th and 91st minutes respectively.
As of now, JC have garnered 44 goals while on a winning streak that has lasted for quite some time. All the same, Ferguson still has the team on their toes as he is not satisfied with their performance. He explained that he does not want the team to relax and feel secure since this kind of attitude can lead to a decline.
Meanwhile, Holy Trinity is now notorious for losing matches as they have only secured 6 points and are ranked 4th on the leaderboards. The team's coach, Nicholas Stewart, has been having a hard time in his debut season with the team. He explained that the team needed to work on their general discipline because it's the main reason for the poor performances.
In other events, St Jago thrashed St Catherine 2-1 to be ranked second. This victory also secured them a place in the second round.
About Author