Young Praises Puerto Rico for Representing the Caribbean Region Well at World Team TT
2 min read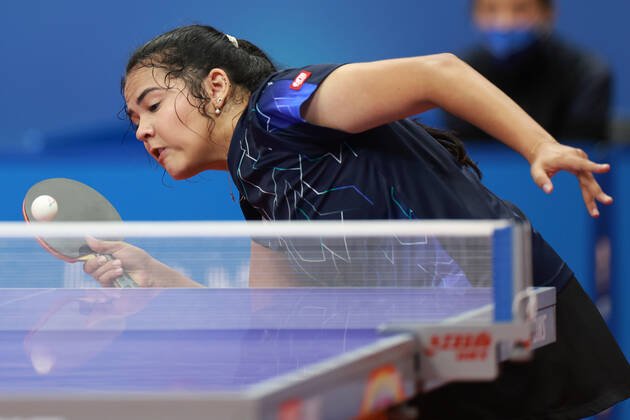 They reached the final and lost to winners China with a 3-0 victory
The recently-ended World Team Table Tennis Championships that went down in Chengdu, China saw Puerto Rico represent the Caribbean region quite well. This praise came from Peter Moo Young who was once president of the Jamaica Table Tennis Association. Young pointed out that Adriana Diaz, the world number 11 of Puerto Rico, specifically moved him with his backhand skill.
21-year-old Diaz made her team reach the knockout round. Puerto Rico defeated Malaysia and the United States 3-2 before dispatching Canada 3-0. This secured them second place in their qualifying group. They lost to winners China who won with a 3-0 victory.
Puerto Rico faced Germany but lost 3-2 thus the Germans proceeded to the next level. However, German champion Nina Mittleham lost 3-2 to Diaz in the round of 16.
Puerto Rico's men's team lost to the USA, Slovenia and China but made a comeback by beating Malaysia. Angel Naranjo outshone both the Slovenians and the Americans to bring the score down to estimable 1-3 in both matches. Young particularly appraised Diaz and Jamaica's best male player, Brian Afanador the world number 69.
Diaz was once ranked number 3 worldwide while she was a junior player. She developed her skill while playing in China and hence she has been playing in the top tier for a while. She also won the gold medal at the 2021 Pan-Am championships. Apart from beating Mittleham, she also gave China's world number 1 Wang Manyu quite the challenge. Young also commented Chengdu for observing COVID-19 precaution measures to protect the coaches, players and their officials. Puerto Rico is the only Caribbean nation that qualified for the tournament.
About Author