Intense Battles Await in Tier II Semi-Finals: Jamaica's Football Excitement Soars
3 min read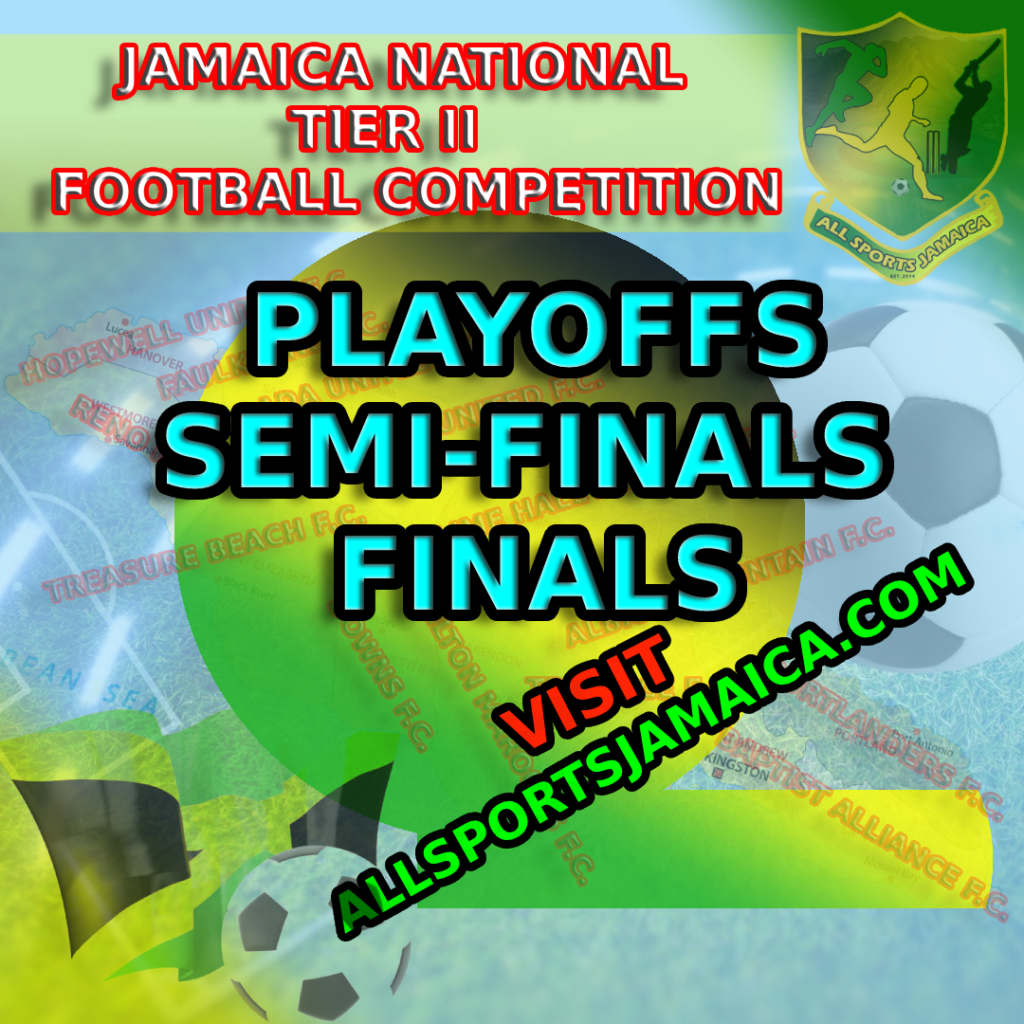 Intense Battles Await: Tier II Semi-Finals Set to Ignite Jamaica's Football Fever
The Jamaican Tier II Football Competition has reached a thrilling climax, with the Semi-Finals just one day away. The journey to the top division has been filled with passion, determination, and outstanding performances from some of the country's most talented football clubs. As we gear up for the highly anticipated matches, the excitement is palpable, and fans are eagerly anticipating the showdown at the UWI JFF Captain Horace Burrell Center of Excellence.
In the regular season, Racing United F.C. demonstrated their dominance, finishing at the summit of the tables with an impressive 32 points. Their exceptional form and cohesive gameplay have made them the team to beat in the knockouts. However, Treasure Beach F.C., closely trailing with 29 points, will be determined to upset Racing United's aspirations of lifting the trophy. This clash promises to be a spectacle of skill, strategy, and fierce competition.
JFF National Tier II Competition Playoffs
The second Semi-Final encounter will see Tru Juice F.C. taking on Lime Hall Academy F.C. Both teams have displayed exceptional talent throughout the season, earning their place among the top four contenders. Tru Juice, with their attacking prowess, will be eager to overcome the resilient defense of Lime Hall Academy. It's a battle that guarantees fireworks and unpredictable twists until the final whistle.
While the Semi-Finals are set to captivate football enthusiasts, we cannot overlook the teams that missed out on advancing. Meadforest F.C. put up a commendable fight but fell short of making the cut. Their determination and spirit have not gone unnoticed, and they can hold their heads high for their impressive performances. On the other hand, Portlanders F.C. and Downs F.C. struggled throughout the season, facing the disappointment of potential demotion from the Tier II competition.
As we approach the Semi-Finals, the participating teams have honed their skills and developed strategies to secure victory. The players' relentless efforts, combined with the support of their passionate fans, will create an electrifying atmosphere at the UWI JFF Captain Horace Burrell Center of Excellence. The stage is set for a showcase of talent, tactical brilliance, and sheer determination.
The winners of the Semi-Finals will not only secure a spot in the Tier II final but also earn the coveted promotion to the prestigious Jamaica Premier League for the 2023/24 season. The stakes couldn't be higher, and each team will leave no stone unturned in pursuit of glory.
As we await the kick-off, the anticipation and buzz surrounding the Tier II Semi-Finals are reaching fever pitch. It's a celebration of Jamaican football, showcasing the passion, skill, and dedication of the players and the unwavering support of the fans. Stay tuned for an unforgettable display of the beautiful game as the Tier II Competition nears its thrilling conclusion.
For the latest updates and comprehensive coverage of the Jamaica National Tier II Football Competition and other exciting sports news, visit AllSportsJamaica.com.
About Author