JFF to Appoint Permanent Reggae Boyz Head Coach
2 min read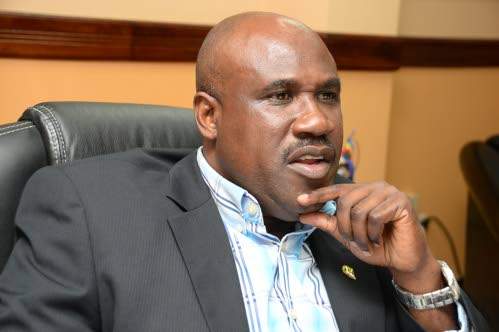 Hall Wants to Remain in the Job
Dalton Wint, the JFF General Secretary, has announced that they will quickly appoint the permanent Reggae Boyz head coach. The local football governing body recently appointed Paul Hall as the interim boss of the Jamaican national team.
Paul Hall's time as the interim coach came to an end after Jamaica's 2-1 win against Honduras. His contract has expired but most fans expect him to be named as the permanent boss.
Jamaica recently completed their unsuccessful World Cup qualifiers. They finished the tournament in a disappointing sixth place on 11 points.
Wint told journalists that a meeting will be held regarding this issue in the coming week. They are hoping to make a quick decision in order to give the Reggae Boyz enough time to prepare for their upcoming fixtures.
The team will be involved in important matches that include the Nations League tournament that will begin in June.
Hall was appointed after the dismal of Theodore 'Tappa' Whitmore, who was sacked because of poor coaching and bad results.
Since his appointment in December, Hall has secured one win, five defeats, and a draw.
Wint pointed out that despite Hall's record, the former Reggae Boyz player, who was member of Jamaica's team that qualified for the 1998 World Cup in France, has made a good impression on the national team and he will be considered for the job.
England-based Reggae Boy Leon Bailey has praised Hall's coaching style over the last four months.
Hall has improved the team's style of play and he has also given opportunities to youngsters who are hungry to impress.
Hall has made no secret of the fact that he wants to remain in the job.