Khadija Shaw and Drew Spence Hit the Headlines
2 min read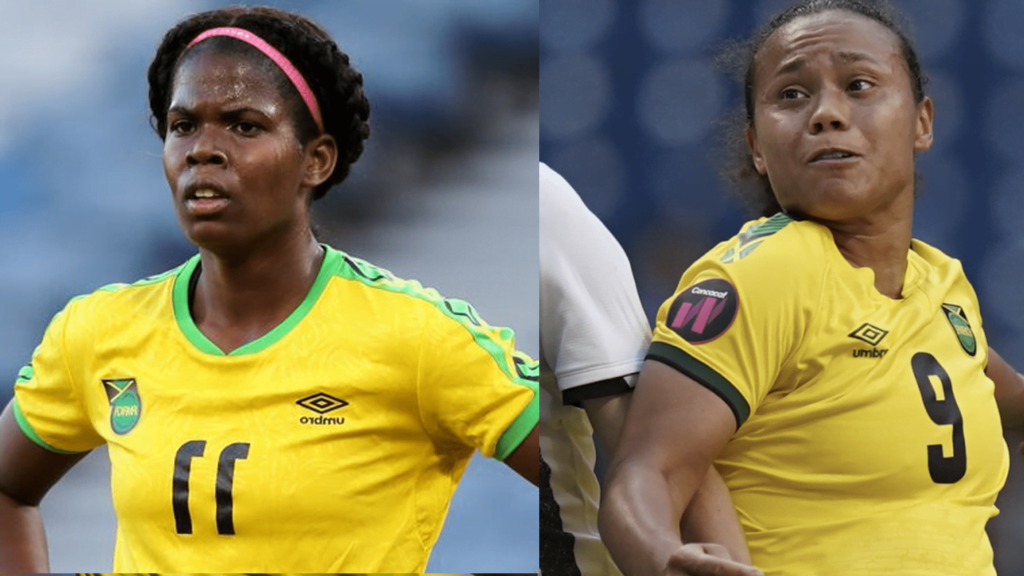 Shaw has secured 8 goals so far in the season, with six being in the league
On Sunday, Reggae Girls Drew Spence and Khadija Shaw secured a few goals thus winning in their games in the English FA Women's Super League (WSL).
The match that went down at Broadfield Stadium saw Tottenham Hotspur clobber Brighton & Hove Albion 8-0 with the first four goals coming in the first half and the rest during the second. Jamaican midfielder Spence opened the scoreboard just before half-time with a skillful dribble that ended up a brilliant goal. The 30-year-old scored her second in the 58th minute after receiving a pass from Ashleigh Neville in the penalty region and carefully shooting past goalkeeper Megan Walsh.
This victory made visiting team Tottenham Hotspur rise to fifth place in the league table. They come right after Manchester City with a goal difference made possible by City's 2-1 victory over Liverpool at the Academy Stadium.
Striker Shaw scored the first goal of the match barely 21 minutes into the game before substitute Hayley Raso scored the goal that secured City's victory in the 75th minute. Liverpool's goal was scored by forward Katie Stengel during the first half.
City has had 2 wins in the league before over Tottenham and Leicester whereby Shaw managed to score in both games. Shaw's goal was executed quite skillfully. Lauren Hemp successfully maneuvered the ball past Liverpool's defenders before passing it to Shaw who confidently smashed it past goalkeeper Rachel Laws near the goal post.
Shaw has secured 8 goals so far in the season, with six being in the league. Liverpool made it to the WSL by winning last season's Championship. They are now ranked 10th after losing four consecutive matches. Meanwhile, City continue to rise on the leaderboards with three consecutive victories despite being beaten in their first two games.
About Author