"League Leaders Dominate on Matchday 4: National Tier II Review"
2 min read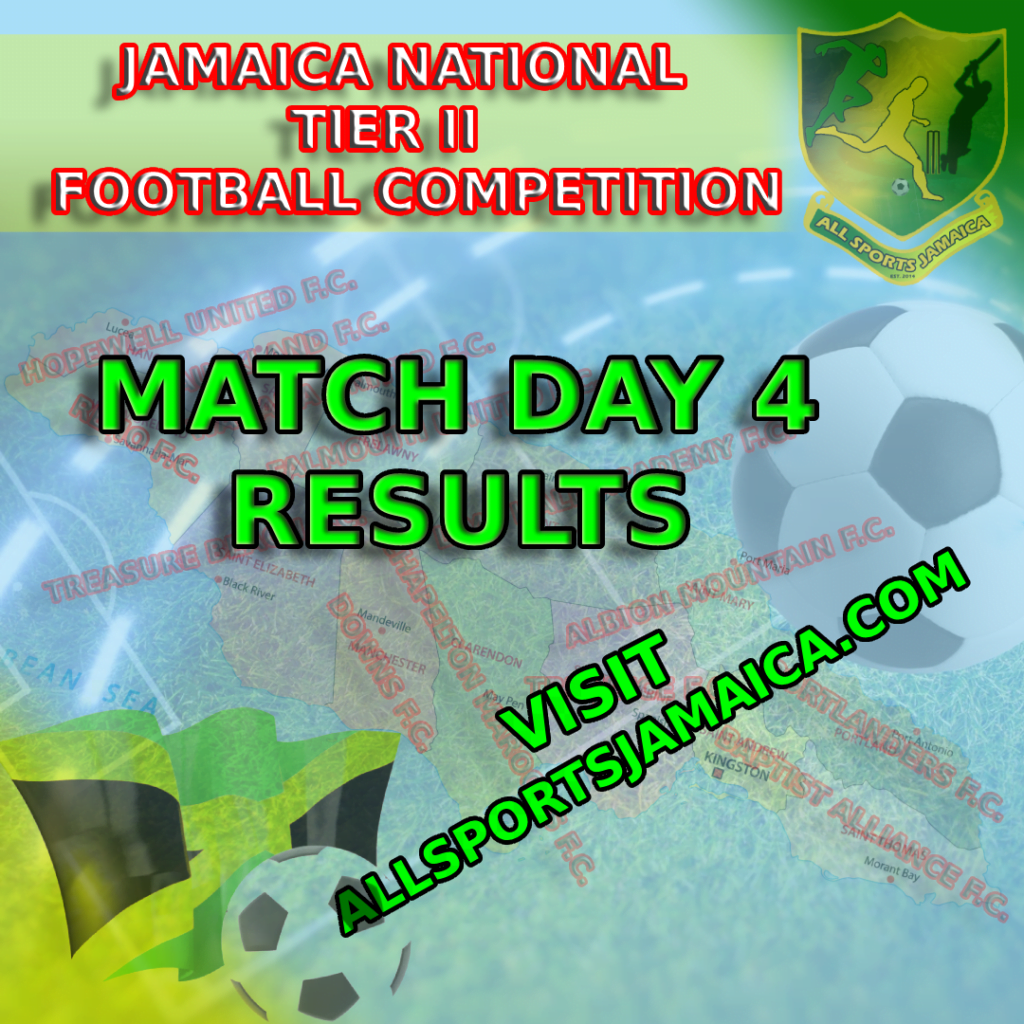 Meadforest F.C. Dominates Baptist Alliance F.C. in Matchday 4
In a dominant performance, Meadforest F.C. continued their unbeaten run in the National Tier II League with a convincing 4-0 win over Baptist Alliance F.C. The league leaders showed their class and skill as they outplayed the winless Baptist Alliance, who sits in 12th place with just one point.
The win helped Meadforest maintain their top position in the league, and they look poised to continue their successful run in the coming matches. Allsportsjamaica.com provides fans with highlights and stats from the game, along with other matches on Matchday 4.
Racing United was another team that impressed on Matchday 4, as they cruised to a 5-0 win over Portlanders F.C. Meanwhile, Tru Juice F.C. picked up their second win of the season over Reno F.C., who suffered their second loss. Lime Hall Academy F.C. and Falmouth United F.C. also secured wins to move up the table.
However, Treasure Beach F.C. suffered a setback as they were beaten by Falmouth United F.C., pushing them down to 6th place. Albion Mountain F.C. managed to pick up another draw over Browns Town F.C., while Wadada F.C. secured their first win of the season over Hopewell United.
The National Tier II League continues to produce exciting and competitive matches, and fans can keep up with all the action on allsportsjamaica.com.
About Author