McPherson Wins Bronze in Nat'1 Record at World Indoors
2 min read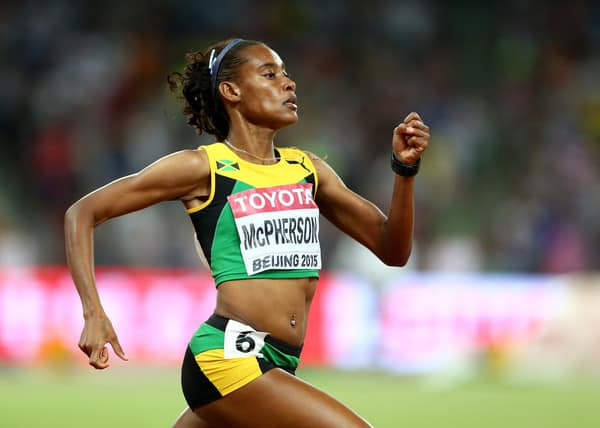 It was Jamaica's Only Award on the Day
Jamaica's Stephenie Ann McPherson recently produce a performance to remember. She set a modern Jamaican indoor women's 400m record with a time of 50.79 seconds to win the bronze award. This performance came in the World Athletics World Indoor Championships at Stark Arena in Belgrade, Serbia.
At the 2016 renewal in Portland, Oregon, the 33-year-old finished in fourth place. The national champion failed to secure the bronze medal in the women's 400-metre final at the Tokyo Olympics. However, she has won a bronze medal earlier in the 2013 World Championships.
She added medals in the 4 x 400 meters relays, taking a silver at the 2016 Olympics, a gold in 2015 in Beijing, and a bronze in 2019.
In June 2021, McPherson went sub-50 seconds for the first time since 2013, the only year in which she had achieved it, setting her new personal best.
McPherson's latest performance has made up for the heartache she felt after she failed to stand on the medal platform in 2013. That was Jamaica's only award on the day after Britany Anderson came fourth in the women's 60m hurdles final and Nigel Ellis could not reach the finals of the men's 60m in spite of an individual best run within the first round.
In current events, Olympic bronze medalist Ronald Levy will make his first appearance when the men's 60m hurdles get under, two-time medalist, Kimberly Williams will participate in the women's triple jump whereas the women's 4x400m transfer group will look for a medal. Saturday was McPherson's day, be that as it may, as after two noteworthy runs within the first two rounds on Friday's opening day, she used her tremendous experience to urge into position and delivered an award.