Nelson Does a Triple at Century to Narrow Gonzalez's Lead
1 min read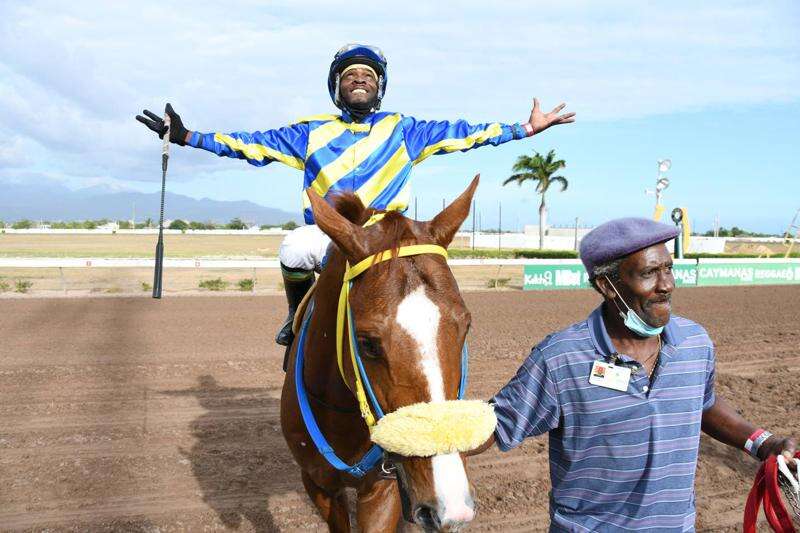 Dane Nelson has maintained consistent high-level performances in the international stage over the years
Dane Nelson of Jamaica saw to it that the lead by Enrique Gonzalez at Century Mile did not exceed one digit by showcasing a brilliant triple on the programme that had nine races. This was on Friday last week.
Race one was won by the 37-year old with Lanny Mac before finishing race four with 2-1 chance Estifraad. He later won race seven with 6-1 choice Perdition.
Nelson is ranked second this season basing on his 53 victories. Gonzalez beat him with only eight points. The season is expected to end on November 5th.
Be that as it may, Gonzalez held on to his winning streak. He won race three over 6 linear units with 2-1 choice Unbridled Skye before taking the 8th race over one mile with 3-1 bet Ryanwater.
Prevailing champion Barbadian Rico Walcott secured one victory in five trials whereby he won race nine with 2-1 chance Take No Prisoners. His 44 wins got him to third place.
Nelson's first win was while guiding Lenny Mac, 5, to an outstanding 4.5-length victory. His second victory was over 6.5 furlongs when he guided three-year-old Estifraad to defeat the other maidens by one length.
Nelson's third win came in a sprint of six furlongs while guiding four-year-old Perdition to also win by a length.
About Author