Tier II Football Competition Kicks Off with a Bang!
2 min read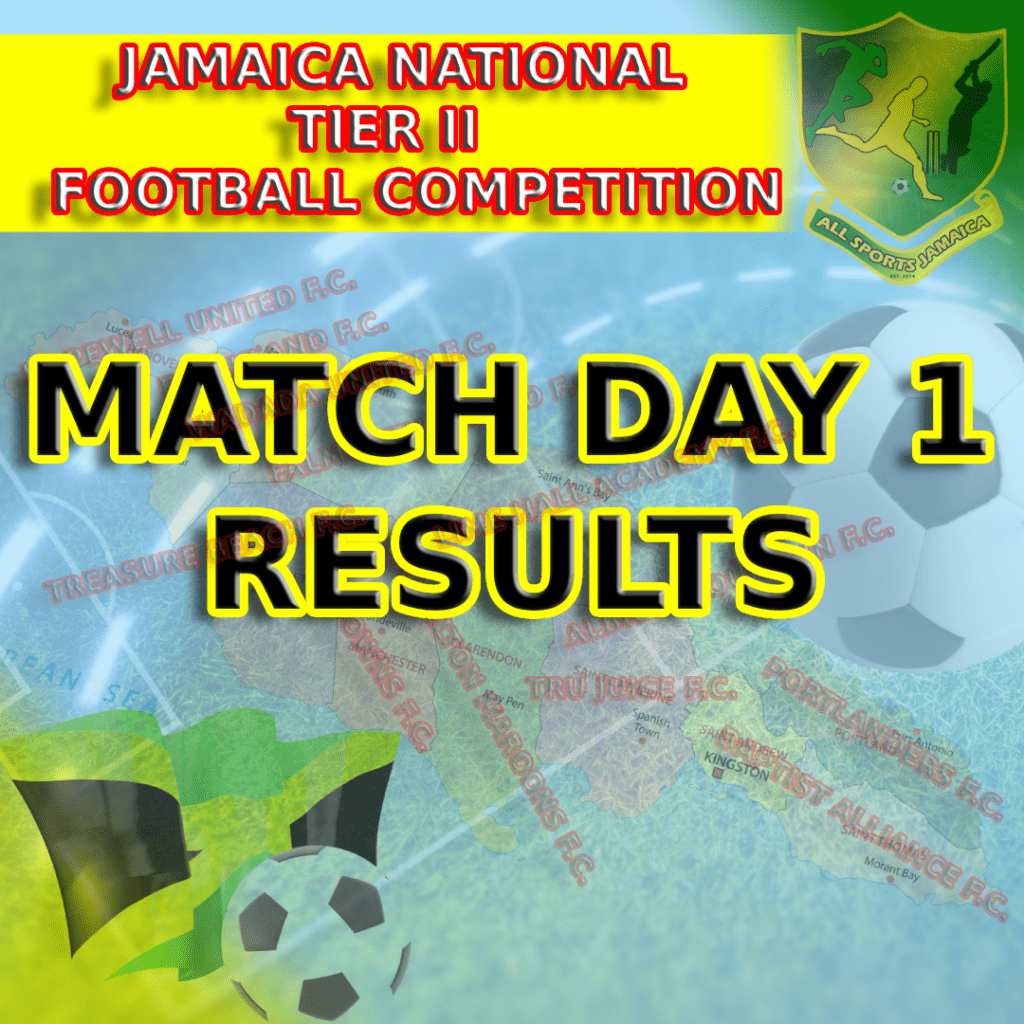 Tru Juice FC Leads the Pack after Matchday 1
The Jamaica National Tier II Football Competition is back, and it's bigger and better than ever before! With 14 participating teams, the 2023 season promises to be an exciting one. Fans of football across Jamaica are eagerly anticipating the outcome of this season, as the stakes are high – the top two teams will be promoted to the JPL for the 2023-2024 season.
Matchday 1 kicked off on April 22nd, with all teams eager to get their campaigns off to a strong start. And what a start it was! Tru Juice FC led the pack, with a convincing 3-0 win over Hopewell United FC. Tru Juice FC, who narrowly missed out on promotion last season, will be looking to go one better this year and secure their place in the JPL.
Other teams that came away with wins on Matchday 1 were Meadforest FC, Browns Town FC, Treasure Beach FC, and Lime Hall Academy FC. Meadforest FC secured a narrow 1-0 victory over Portlanders FC, while Browns Town FC defeated Racing United FC 2-1. Treasure Beach FC and Lime Hall Academy FC both won their matches by a 2-1 scoreline, against Albion Mountain FC and Falmouth United FC respectively.
As we head into Matchday 2, which is set for April 29th at 3:30 pm, all eyes will be on Tru Juice FC to see if they can maintain their winning start to the season. With a plus 5 goal difference, they are currently sitting pretty at the top of the league table. But with 13 more games to play, anything can happen in this exciting competition.
So, keep an eye on allsportsjamaica.com for all the latest updates and news on the Jamaica National Tier II Football Competition. With so much at stake, this promises to be a season to remember!
See Below for Matchday 2 Matchups for Jamaica National Tier II Competition.
About Author