Whisper Is In 'Great Shape' To Play For Chelsea
2 min read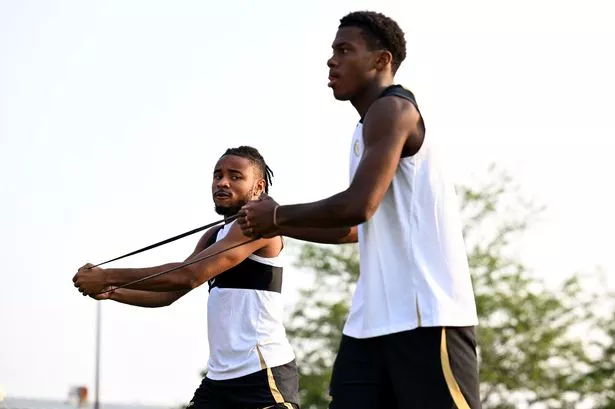 The youngster is ready to establish himself as a lethal goal-scorer for Chelsea and his beloved Jamaica
Jamaican international Dujuan "Whisper" Richards is ready to play for Chelsea FC in the coming week. The striker signed a pre-contract with the English club in the beginning of the year.
Richards is a promising youngster who made a name for himself after he emerged as the top scorer in the Manning Cup. He finished his season with 31 goals and 19 assists. He is a product of Jamaica's Phoenix Academy, the same institution that developed Aston Villa's Leon Bailey.
"'Whisper' is in great shape and he is he is ready to take on the new challenge," this is according to Craig Butler, the president of Phoenix Academy. He revealed that the youngster will travel to England in the coming week. This will be the beginning of his professional club career.
Richards has not been involved in Chelsea fixtures because he was too young to be registered as a premier league player. He will be eligible for Pochettino's side now that he is about to turn 18 years old. Richards' birthday will be on November 10.
Butler revealed that his player will have an opportunity to train with Chelsea's first team players. Whisper will be part of the first team setup until January. He will even get a chance to play for the first team if he impresses coach Mauricio Pochettino. Butler said that Whisper's management will decide whether to send him on loan in January. There is also a possibility that he will play for the first team for the rest of the season.
Butler said that Whisper isn't worried about the fierce competition that comes with playing in the biggest league in the world. He emphasized that the youngster is ready to establish himself as a lethal goal-scorer for Chelsea and his beloved Jamaica.
Butler told journalists that Richards has a strong personality because he has beaten many odds to reach where he is. This is an important trait because many great footballers are known for overcoming adversity. He said that he has prepared him both mentally and physically. Richards has been undergoing a rigorous training regime at Phoenix.
Richards has already earned 10 caps for Jamaica despite being only 17 years old. He even became the youngest player to score for the Caribbean nation in a major tournament. His goal came in the Gold Cup when the Reggae Boyz faced Trinidad and Tobago.
The Port Royal native has already played against English opposition at the youth level.
About Author