Parchment is Ready for a Competitive Return
1 min read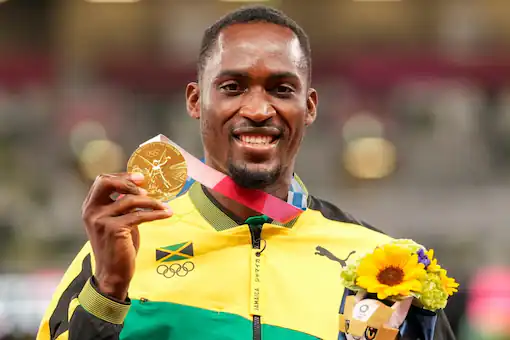 Hansle Parchment is Hoping for a Great Season
Hansle Parchment, Jamaica's Olympic 110m hurdles gold medalist, has said that he hopes to be more competitive in the new season.
Last year was great for Parchment. He impressed his fans by winning a 110m race in the Tokyo Olympic Games. His standout performance made him the only Jamaican male to collect a gold medal.
Parchment said that he is excited for the new track season. He is coming back from a period of rest. He said that he is in good shape and he wants to produce a great performance. He told journalists that he will come back better and sharper.
Parchment said that he expects to receive stiff competition from local athletes. He hopes that his break will help him maintain the same performances as last year.
Jamaica has been a continuous source of world-class athletes who have built big names for themselves. Some of the most famous Jamaican runners include Usain Bolt, Asafa Powell and Shelly-Ann-Fryser. The organizers of this year's events are hoping to discover some of the upcoming local talent.
Parchment will make his comeback in April. This is a little late but he has been known to do this before. The St Thomas native will begin his season with 400 hurdles.