Rasandre Evans Loses at Junior Pan American Karate Championships
2 min read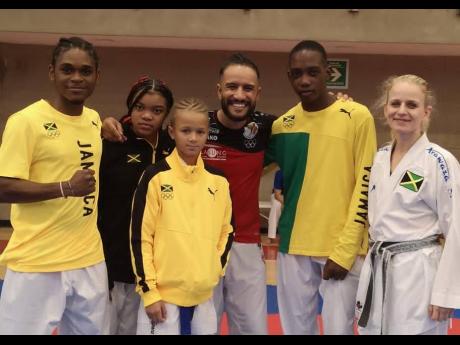 Coach Valentyna Zolotarova has revealed that the team's performances during the championships had satisfied her
Three athletes represented Jamaica in the Junior Pan American Karate Championships that went down in Mexico City. This was their first-ever international appearance whereby Rasandre Evans, one of the three athletes, outperformed the others by reaching the third-place play-off.
Be that as it may, Evans was beaten hence Jamaica did not make it to the finals in the under-40kg weight class and the under-14 age group. Regardless of this shortcoming, the 12-year-old revealed that he was contented with how he had performed in the recently concluded tournament.
Evans relished his dominance in the first two rounds before he was defeated by his Brazilian antagonist with a score of 4:1 in the semi-finals. He then tried to secure the bronze medal against a Peruvian qualifier. His efforts were all in vain as he lost 2-1 thus also missing third place.
According to head coach Valentyna Zolotarova, some referee calls could have favored Evans and improved his winning chances. However, she revealed that the team's performance during the championships had satisfied her.
The other two Jamaican contestants were Amelia Stephenson and Shafan Leslie. They both lost in their first round whereby the former participated in the girls' under-16/17 under-59kg weight class whereas the latter was in the male under-68kg weight class.
Zolotarova told the media that the junior team needed to participate in more international tournaments to sharpen their skills. Currently, the three athletes are at the Mexico Olympic Training Centre for an international training camp that kicked off yesterday and will last for 10 days.
About Author