International Tournament Won by Local Gymnastics School
2 min read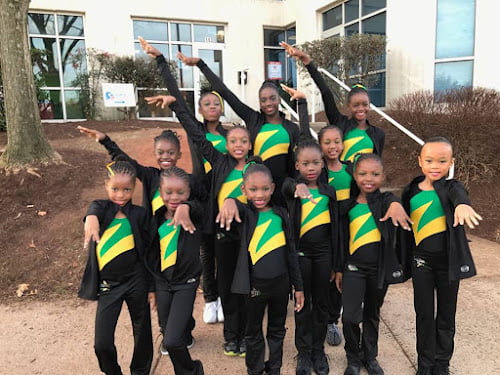 The Jamaica School of Gymnastics (JSG) Attained the Highest Score by Finishing Top in the Standings
The Yamilet Pena Classic competition that took place in Punta Cana, Dominican Republic, saw the Jamaica School of Gymnastics (JSG) attain the highest score finishing top in the standings. The competition was held between August 13th and August 14th.
29 JSG athletes participated in recreational mandatory levels, 1-4, and in the progressed levels, 6-8. Also attending was Westmoreland Gymnastics which had 5 athletes competing in recreational levels 1 and 2. The total number of countries that were competing exceeded 14 with 19 clubs providing 307 gymnasts. Some of the countries included Aruba, Mexico, USA and Panama.
The JSG team comprising of Leanna Blake, Khalilia Barton, Savanna Adams, Arianna Richardson, Sukhuri-Shay Smith and Danique Meek emerged victorious in the level 7 competition. The 4th level team comprising of Jade-Ann James, Alayna Wilson and Leah-Paige Phillips also led in their division.
Furthermore, the event saw some individual winners emerge. For example, Zuri Matandara Clarke topped both beam and bars with 9.1 and 9.35 in that order. He also scored 35.35 points in level 8 making him secure second place.
Leanna Blake also won the bars in level 7 with a score of 9.6. Danique Meek also secured first place on both floor and beam with 9.1 and 8.4 points respectively. She also achieved a top overall score of 35.9 points. Leah-Paige Phillips won bars with 9.6 points in the level 4 category. She however finished fourth with an overall score of 35.65.
In level 6, Kamaria Smith was the best Jamaican gymnast. She took second place on bars with 9.25 points and was ranked 6th in the general standings with 35.7 points. Kalyssa Campbell took second place on floor at the recreational level with a score of 9.4 but was ranked 8th in the overall standings with 37.0. Jesanique Scott finished third on bars and 7th generally scoring 35.7 points.
Nicole Grant-Brown, president of the Jamaica Gymnastics Association (JAGA), revealed that the gym has not participated in any international tournaments since 2019 due to COVID-19. She however noted that the young gymnasts showcased good improvement despite not competing for a long time. She further stated that coaches Kerieon Grant and Nadeen Whyte are joyful and have even been taken by storm that they were at the top in the overall standings.
About Author